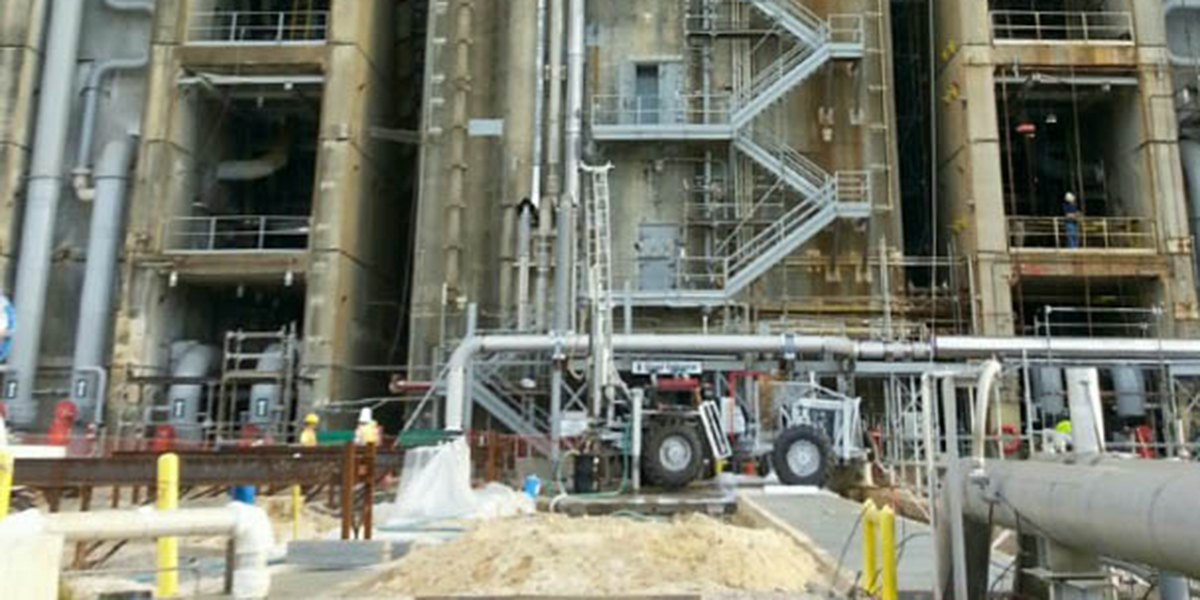 NASA Stennis B-2 Test Stand
H2R Corp, and for a portion of the project when part of Gannett Fleming, completed specialty geotechnical construction services for the National Aeronautics and Space Administration (NASA) in 2016. Engineers out of the Pompano Beach office supported the geotechnical contractor, Geo-Solutions on their jet grout program, and a geotechnical drilling team in the Pinellas Park, Florida, office began collecting verification core samples at the John C. Stennis Space Center near Bay St. Louis, Mississippi. NASA's largest rocket engine test facility, the center is used by numerous local, national, public, and private entities to test rocket propulsion systems. The work was performed as part of NASA's preparations for SLS Engine testing and constructing the B-2 test stand to withstand the forces exerted by NASA's most powerful rocket. The SLS engine marks a milestone in return to deep-space missions.
Specialty drilling services and laboratory test program was essential for the work with Geo-Solutions to ensure the jet grout columns were meeting project specifications. Oversight of the installation of jet grouting columns was also performed. Jet grouting, a ground improvement technique, enables the center's B-2 Test Stand to meet loading demands from the mass of steel framework, piping, as well as from rocket propulsion. The entire tarmac on the south side of the rocket test stand is being replaced.
Start Date: 2016
End Date: 2016
Service Lines:
Geotechnical Engineering
Specialty Construction Support and Verification
Materials Testing and Inspection Services
Partners: NASA / Geo-Solutions
Location: Stennis, MS